0.5oz Crunchy Chocolate CabernayZyn®
0.5oz Crunchy Chocolate CabernayZyn®
Special Price
US$1.29
Regular Price
US$1.49
Cabernet Sauvignon wine raisins® enrobed in premium chocolate. Our 0.5oz Crunchy Chocolate CabernayZyn® is our 'trial-size' product that has been a top-performer in United Airlines 1st Class Basket for 4 years leading up to the pandemic as well as a staple in pantry kitchens at corporate campuses across the US. On UAL alone, there have been over 320k 0.5oz units consumed by passengers, with broad based impressions made to millions of passengers over the years. This offering includes (20) 0.5oz bags in a beautiful display caddie.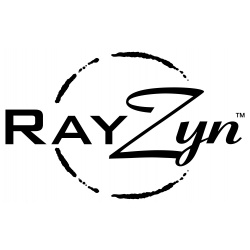 Andrew Cates
2090 Dunwoody Club Drive, Sandy Springs, GA, 30350, US
[email protected]
AboutYou probably have heard that a glass of wine is good for you, right? Well, now there is a way to "Eat your Wine" without any alcohol - Sound interesting?I invite you to watch our 1min video commercial around our passion:The Wine RayZyn Compa...