Special Price
US$24.00
Regular Price
US$26.00
This product is aligned with 4 values
This Listing is for a 2 ounce resealable pouch of our Hand blended 5th Dimension Dream Tea is an Organic blend of Mugwort, Skullcap Lavender, Chamomile, Sacred Blue Lotus, Calea Zacatechichi, Licorice Root and Ginger Root. These herbs have been used for centuries and can boost dream recall, relaxation, enhance imagery and boost vividness while in the dream realm also known as the 5th Dimension. This all natural blend of herbs has a very earthy taste and works best when drank an hour or so before bed or meditation. We suggest adding honey or a cinnamon stick to 6oz of boiling water along one tablespoon of 5th Dimension Tea Blend and steeping for 3 -5 min. Lucid Dreaming has been known to help with insomnia, depression, overcoming substance abuse or can even trigger Astral Projection. 5th Dimension Dream Tea is a great tool to trigger Lucid Dreams where you can meet your Spirit Guide, or even with Past Life Regression.
Shipping Policy
We ship all products within 7-10 days from date of order. Some products usually ship sooner however candles and body care are made in small batches and to order so may take the full 7-10 days processing time. Orders ship from Florida and with USPS.


Shipping Options



Returns & Exchanges
We will gladly accept a return or exchange within 14 days of delivery as long as the product is in new and unused condition. All Returns & Exchanges not due to damage, return shipping will be at the buyers expense.


Cancellation
We can not accept any cancellations, sorry for any inconvenience


Privacy Policy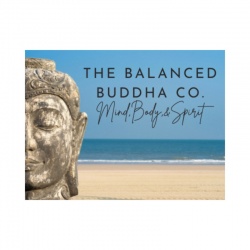 Nicole Maria
1930 Southeast Hillmoor Drive, Port St. Lucie, FL, 34952, US
[email protected]
AboutMission StatementWhat We Believe InOur LocationPort St Lucie, Florida...