From the Southtowns to the Northtowns we got your back!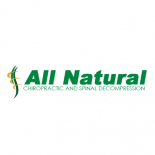 All Natural Chiropractic
All Natural Chiropractic & Spinal Decompression is one of the top chiropractic offices in Western New York and is the ultimate in hands on spinal adjustment.

Add Review
All Natural Chiropractic
What Makes Us Different

Dr. Reeb is one of only a few chiropractic doctors in the Buffalo, NY, area who specialize in the Gonstead Technique which represents the ultimate standard in "hands on" spinal adjustment.




Emergency Services Provided

We're there when you are suffering from back or neck pain and need relief!

We specialize in treating disc injuries utilizing the most advanced Spinal Decompression Table on the market – The DRX 9000.




Orchard Park Location: 716.662.0906

East Amherst Location: 716.639.3791




Please visit our website 
OUR VALUES
Family Business
A small business owned by an individual or family as opposed to a corporation.
OUR CERTIFICATIONS
Doctor of Chiropractic
Certified Dietition
Certified Dietitian Nutritionist