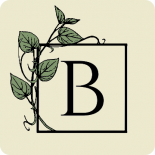 Bèselan Botanicals
We are Bèselan Botanicals: herbcrafters, scientists, and humans. We fuse history and biology, creating herbal therapies with ingredients that have stood the test of time and the rigors of science. All our ingredients are responsibly sourced by our founder, and our products are handcrafted to heal the whole you.

Add Review
Bèselan Botanicals
FOR US, THE SKIN ISN'T AN AFTERTHOUGHT

It's where holistic wellness starts for your body. Our skin tonics soothe and rejuvenate the skin, so you can shrug off life's burns and bruises and emerge more radiant. Organic triglycerides sink deep into the dermal layer of your skin, bringing therapeutic herbal ingredients where they're needed most. We use whole herbs and essential oils with proven benefits and powerful healing abilities backed up by scientific research. It's not the easy way to do business, but it's the right way.
OUR VALUES
No Big 8 Allergen
The eight most common food allergies: Gluten, peanut, eggs, dairy, fish, soybean, shellfish, milk, tree nut.
No Dyes and Color Additives
Food and beverage free of pigments which add color to food and drinks.
Essential Oils
Containing oils that have the "essence of" the plant`s fragrance—the characteristic fragrance of the plant from which it is derived.
No Artificial Ingredients
Food and beverage free of ingredients and flavoring which do not occur organically in nature.
No Sulfites / Sulphur Dioxide
Food and beverage free of these food preservatives.
No Preservatives
Food and beverage free of substances which delay or prevent decay.
BPA Free
Products that are made without bisphenol A, a chemical found in some plastics which has been reported to cause negative health effects on the brain and prostate gland.
Dye and Color Additive Free
Food or cosmetic products without dye, pigment, or color enhancing substances
Non-Toxic
Products designated to be edible or non-poisonous to consume.
Paraben Free
Products free of parabens, or cosmetic/pharmaceutical preservatives, which have been reported to cause breast cancer, among other issues.
GLOBAL GOOD
We actively work to meet the following UN Sustainable Development Goals:
Good Health
Industry, Innovation And Infrastructure
Sustainable Cities And Communities
Partnerships For The Goals