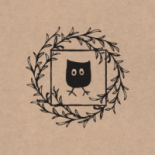 Blinking Owl Acres
Holistic Makeup & Skincare

Add Review
Blinking Owl Acres



Holistic Makeup & Skinare

Natural beauty products to cleanse, nourish, and enhance radiance.




Blinking Owl Acres makeup and skincare collections are holistic because they are made to honor and protect the integrity of every individual's unique skin ecosystem.

We came to Texas in search of a deeper connection to the land, and to a sense of purpose in this world. When we moved out to the woods to homestead, we began to pay closer attention to the fluctuations of energy, resources, and relationships that create harmony or discord in the land around us. Ultimately, it allowed us to connect the macrocosm and the microcosm; to see the relationship between the ecosystem around us and the ecosystem within us.
OUR VALUES
Aluminium Free
Cosmetic and personal care products free of aluminum powder, which is used for pigment and thickening products
BPA Free
Products that are made without bisphenol A, a chemical found in some plastics which has been reported to cause negative health effects on the brain and prostate gland.
Gluten Free
Products not containing gluten, a combination of proteins found in wheat which is known to cause sickness in those with Celiac disease.
GMO Free
Products made without the presence of organisms that have been either created or altered in a laboratory.
Hypoallergenic
Products, especially of cosmetics and textiles, that are relatively unlikely to cause an allergic reaction
Non-Toxic
Products designated to be edible or non-poisonous to consume.
Paraben Free
Products free of parabens, or cosmetic/pharmaceutical preservatives, which have been reported to cause breast cancer, among other issues.
Pesticide Free
A method of food preparation or farming which does not include artificial pesticides .
Phthalate Free
Products free from phthalates, a huge class of harmful chemicals, posing a wide range of negative health impacts, that can be found in everything from household cleaners to food packaging to fragrance, cosmetics, and personal-care products.
SLS Free
Products made without the presence of Sodium Laureth Sulfate, a corrosive detergent which damages hair and skin while it cleans .
GLOBAL GOOD
We actively work to meet the following UN Sustainable Development Goals:
Responsible Consumption And Production