Business Networking Made Simple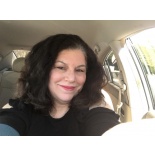 Business Networking Made Simple
We help sensitive introverted professionals communicate with intention and connect with confidence.

Add Review
Business Networking Made Simple
Imagine looking forward to your next (virtual) networking event. Imagine the networking experience - it felt good to you. Networking is a process that when mastered creates amazing opportunities.

How would things change if networking felt good to you?

I help individuals and business communicate with intention and successfully navigate this maze called business networking.


OUR VALUES

Empowers Women

Made with Love

Supports Charity

Woman Owned Business
GLOBAL GOOD
We actively work to meet the following UN Sustainable Development Goals:

Quality Education