Eco Cat Co. | The Most Eco-Friendly Cat Products on the Planet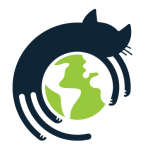 Eco Cat Co.
The most eco-friendly cat products on the planet.

Add Review
Eco Cat Co.
We are dedicated to creating the most eco-friendly cat products on the planet. Everything from our sustainable scratching posts to our organic cat toys is handmade in small batches using not only the greenest possible materials, but also the most durable. To ensure the utmost quality, all of our unique items are carefully crafted in Seattle, WA, USA.
OUR VALUES
BPA Free
Products that are made without bisphenol A, a chemical found in some plastics which has been reported to cause negative health effects on the brain and prostate gland.
Non-Toxic
Products designated to be edible or non-poisonous to consume.
Pesticide Free
A method of food preparation or farming which does not include artificial pesticides .
Compostable
Objects which are capable of breaking down and returning to the natural environment without any negative impact.
Biodegradable
Objects which are capable of decaying and potentially contributing to a given ecosystem.
Cruelty Free
Manufactured or developed by methods that do not involve experimentation on animals.
Ethically Sourced
Products which are produced without compromising the people who execute the production.
FSC Certified Wood
Forest Stewardship Council certification; certifies that specific wood is eco-friendly and consciously managed.
Made by Hand
Products/goods which are made uniquely by an individual as opposed to mass produced.
Made with Love
Products/goods that are produced with special attention and care, as if made for a loved one.
GLOBAL GOOD
We actively work to meet the following UN Sustainable Development Goals:
Good Health
Clean Water And Sanitation
Affordable And Clean Energy
Industry, Innovation And Infrastructure
Sustainable Cities And Communities
Responsible Consumption And Production
Climate Action
Life Below Water
Life On Land