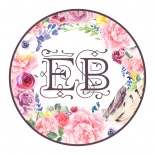 Enchanted Botanicals
Add Review
Enchanted Botanicals
We want to see the world become a better place.


We want to create positive and lasting change.

Don't we?

But we can't do this alone.

So I teamed up with Spirit and Mother Earth to create "tools" for your spiritual, magical, or just-plain-beautiful practice.

Every product I create begins with an idea, an intention, a spiritual purpose.

I work with the energetic, spiritual, and magical properties of the herbs, flowers, crystals, and essential oils.

Their superpowers.

With guidance from both the angelic and faery realms, each product is formulated to resonate with the vibration of its intention.

This is the practice I call "spiritual herbalism."

All of my products are hand-crafted in small batches, with love.
OUR VALUES

Non-Toxic

Paraben Free

Phthalate Free

Dye and Additive Free

Cruelty Free

Ethically Sourced
GLOBAL GOOD
We actively work to meet the following UN Sustainable Development Goals:

Good Health
Enchanted Botanicals Items