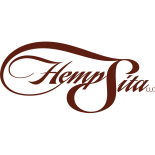 Hempsita
Add Review
Hempsita
Enchanting Hearts and Hempsita came about from our desire to share the incredible seed of the hemp plant with the world.

We strive to support our Earth in every way we can. Part of that effort is to reduce our use of plastic and wasteful packaging. Our products are packaged in reusable and recyclable jars or in home-compostable pouches. Our shipping materials are recycled kraft paper and recycled/reused packing materials. Our products are processed in small batches with love.

OUR VALUES
Omega 3's
Fatty acids, often found in fish and seeds, which provide varying health benefits.
Omega 6's
Fatty acids which have anti-inflammatory and pro-inflammatory effects.
Fiber
Part of plant-based foods which cannot be digested and therefore, helps to regulate sugar in the body.
Protein
One of the essential nutrients which compose human body tissue and produce energy.
Vegan
Product is completely free of animal products and byproducts.
Vegetarian
Food containing no meat.
GMO Free
Products made without the presence of organisms that have been either created or altered in a laboratory.
Pesticide Free
A method of food preparation or farming which does not include artificial pesticides .
Compostable
Objects which are capable of breaking down and returning to the natural environment without any negative impact.
Biodegradable
Objects which are capable of decaying and potentially contributing to a given ecosystem.
GLOBAL GOOD
We actively work to meet the following UN Sustainable Development Goals:
Zero Hunger
Good Health
Sustainable Cities And Communities
Responsible Consumption And Production
Climate Action