Facial Skincare Collections, 100% Natural, Handcrafted, Ethically and sustainably sourced ingredients, made with love
Facial Skincare Collections, 100% Natural, Handcrafted, Ethically and sustainably sourced ingredients, made with love
SKU
890-VER-CLL-NYDJ-TS-FS
Véronique - All Natural facial skincare Collections Natural, handcrafted facial cleansers, serums and creams featuring Ethically Sourced Golden Beeswax, Organic Coconut oil, Cocoa and Shea butters, Lavender Flower, Jojoba and Argan Oils, which naturally moisturize, deeply condition facial skin, and promote natural collagen production at the site of application. Collections available in 2 sizes, our trial size collection is great for travel or for first-time buyers to try, also makes a great gift! Trial Size Includes a 1oz Bottle Cleanser, 0.25oz Bottle Serum and a 0.5oz Jar Facial Cream, and arrives in an adorable shrink wrapped gift box. Full-Size Includes a 4oz Bottle Cleanser, 1oz Bottle Night Repair Eye Serum, 1oz Bottle Serum, and a 1oz Jar Facial Cream Choose from our 3 Age-Specific formulas: -Nourishing: for Ages Teen-24 (All Skin Types) "Nourish Your Natural Beauty" -Youth Defense: for Ages 25-49 (All Skin Types) "Protect Against Premature Aging" -Juvenescence: for Ages 50 and Wiser (All Skin Types) "Restore, Replenish, Rejuvenate" All-natural, food-grade ingredients, soy, and GMO-free. Vegan. No synthetic chemicals, dyes, fragrances ...just as Mother Nature intended. No synthetic chemicals, harsh detergents or fragrances, glycerin, or alcohol. 100% Natural food-grade ingredients. GMO, Gluten and Soy free. No Animal testing. Not a vegan product: Contains beeswax. These statements have not been evaluated by the FDA or any other governmental authority and are not intended to diagnose, treat, cure or prevent any disease or health condition. None of our products are intended to diagnose, treat, cure or prevent any disease or health condition.
Shipping Policy
Orders will be shipped to the address provided on your account unless you make other arrangements with us. All items ship via USPS Priority rate for a flat rate of $8.00.

Returns & Exchanges 
Due to the current state of things we are unable to accept returns. If you are not completely satisfied with your purchase please contact us within 7 days of delivery and we will do everything within our power to resolve any issues. 
If your item gets lost or damaged during shipping please let us know as soon as possible and we will send a replacement.

Privacy Policy
Your privacy is very important to us. We will never sell your information.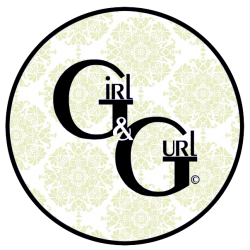 We are a sister-owned and operated business, based in the foothills of the Sangre de Cristo mountains in Santa Fe, New Mexico. Our primary mission is to offer a selection of non-toxic, ethically, and sustainably handcrafted bath, body care, and home ...