Topical Pain Management COOLING Muscle and Joint Balm
Topical Pain Management COOLING Muscle and Joint Balm
Formulated with a unique blend of analgesic essential oils that provide immediate, temporary relief of muscle and joint pain associated with every-day aches and pains, minor sports injuries and common workout-related stress and strain. We've also incorporated an infusion of Marigold, Arnica, and St. John's Wort extracts, which we handcraft ourselves, to support a healthy inflammation response with regular use. Use only as directed. Available in a 2oz Jar or a convenient-to-carry stick. Alchemy Herbal Infusions - Healing Touch Muscle & Joint COOLING Balm – 0.5oz stick $14 0.5oz jar $14 2oz jar $26 Ingredients: Golden Beeswax, *Coconut Kernel Oil, *Shea Seed Butter, *Coconut Medium-Chain Triglycerides, Camphor Wood Oil, *Menthol, *Cedarwood Oil, *Niaouli Leaf and Twig Oil, *Balsam Copaiba Resin, *Ginger Root Oil, *Black Peppercorn Fruit Oil, *Spearmint Leaf Oil, *Sweet Orange Rind Oil, *Jojoba Seed Oil, *Clove Bud Oil, *Arnica Flower and Stem Extract, *Marigold Flower Extract, *St. John's Wort Leaf and Stem Extract, Love. Do NOT use if you are pregnant or nursing. All-natural, food-grade ingredients, soy, palm, and GMO-free. Cruelty-Free. No synthetic chemicals, dyes, or fragrances: just as Mother Nature intended. The statements made here regarding our products have not been evaluated by the FDA or any other governmental authority and are not intended to diagnose, treat, cure, or prevent any disease or health condition. None of our products are intended to diagnose, treat, cure, or prevent any disease or health condition.
Shipping Policy
Orders will be shipped to the address provided on your account unless you make other arrangements with us. All items ship via USPS Priority rate for a flat rate of $8.00.

Returns & Exchanges 
Due to the current state of things we are unable to accept returns. If you are not completely satisfied with your purchase please contact us within 7 days of delivery and we will do everything within our power to resolve any issues. 
If your item gets lost or damaged during shipping please let us know as soon as possible and we will send a replacement.

Privacy Policy
Your privacy is very important to us. We will never sell your information.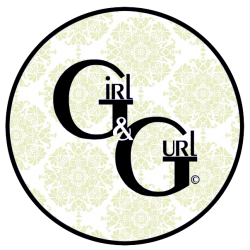 We are a sister-owned and operated business, based in the foothills of the Sangre de Cristo mountains in Santa Fe, New Mexico. Our primary mission is to offer a selection of non-toxic, ethically, and sustainably handcrafted bath, body care, and home ...