Be a part of the healing revolution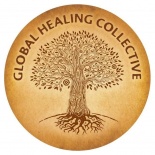 Global Healing Collective
We are a global community of individuals and businesses who are courageous enough to have raw conversations, live a deeper truth, and generate ripples of love and healing in everything we do.

Add Review
Global Healing Collective
Together, we are on our mission to heal the world from the inside out. It is our intention to use our voices, collaborate, inspire, incite ideas and develop action plans for sustainable change.




Our Why

We live in a world filled with unbearable pain. Too often this pain manifests as fear and separation. And out of that fear is born the violence, bigotry and destruction we witness on a daily basis. We seek answers, but frequently further the problem by assigning blame, taking sides and casting judgement. We look everywhere except within our own hearts.

One person has the ability to affect millions through her or his actions, thoughts, words and beliefs. It is how we show up in the world that dictates whether we send out ripples of destruction or healing, fear or love. When our individual healing ripples come together, we create a tidal wave of impact.




Our Vision

Conscious Leadership

In times of uncertainty, it is vital to build more authentic leaders who emphasize transparency, vulnerability, and empathy as the foundation of trust and empowerment.

Collaborative Partnership

When individuals, organizations and businesses come together to solve specific social problems with aligned values and mission, we have the opportunity to create a more powerful collective impact.

Community Collectives

There is strength in numbers. Building global community-based healing collectives offers expanded reach, increased innovation, and elevated awareness to support those seeking to thrive both individually and professionally.




Our Community

We are seeking…

Dreamers, doers, creatives, change agents, kickass warriors, boundary expanders, explorers, adventurers, innovators, healers, legend makers, storytellers, and passion ignitors.

And if you think that isn't you, think again!

You ARE the solution.

Click HERE to join us.



OUR VALUES
Empowers Women
Organizations, companies, and spaces which support gender equality and women's rights.
Family Business
A small business owned by an individual or family as opposed to a corporation.
Woman Owned Business
Businesses which are owned and operated by solely women.