I am Free Affirmation Bracelet with Amethyst to Encourage You to Try New Things
I am Free Affirmation Bracelet with Amethyst to Encourage You to Try New Things
I am Free Affirmation Bracelet with Amethyst to Encourage You to Try New Things.
When you say this affirmation over and over again, you affirm to yourself and the Universe that you are free of all that no longer serves you, things that no longer resonate with your energy AND  that you are free to explore new opportunities. You're opening yourself up to exploring, dreaming of the future, making plans. You are about to change the world  ;-)
Just meditate for a minute or two on how powerful this affirmation is…. "I AM FREE!"
I AM Free….
–          Of limited thinking
–          Of doubt
–          Of fear
–          Of worry
–          Of not having enough ….. [fill in the blank]
–          Of pain
–          Of suffering
–          Of various health issues
–          Of feeling powerless
–          Of struggling
–          Of conflict
–          Of being a victim
–          Of the constraints of a lower consciousness
–          Of …… [fill in the blank]
–          To explore who I am
–          To find my Joy
–          To discover my truth
–          To find my purpose
–          To ….. [fill in the blank]
I could go on and on. You get the idea. Now, let's pair it with Amethyst!
Amethyst is a powerful and protective stone. Amethyst is a natural tranquillizer, it relieves stress and strain, soothes irritability, balances mood swings, dispels anger, rage, fear and anxiety. 
Amethyst alleviates sadness and grief, and dissolves negativity.  Amethyst activates spiritual awareness and opens intuition.  It has strong healing and cleansing powers. 
Amethyst encourages sobriety, having a sobering effect on overindulgence of alcohol, drugs or other addictions.  It calms and stimulates the mind, helping you become more focused, enhancing memory and improving motivation. 
Amethyst assists in remembering and understanding dreams.  It relieves insomnia.  Encourages selflessness and spiritual wisdom.
Amethyst helps cope with stress by calming your mental state and provides protection from addiction; a stone traditionally worn to guard against drunkenness and to instill a sober mind. It has been worn by Egyptians as protection from self-deception, as well as a protection against witchcraft. Amethyst is a gemstone often worn by healers, as it has the power to focus energy.
Purple is the color of good judgment. It is the color of people seeking spiritual fulfillment. It is said if you surround yourself with purple you will have peace of mind. Purple is a good color to use in meditation.
Purple has been used to symbolize magic and mystery, as well as royalty. Being the combination of red and blue, the warmest and coolest colors, purple is believed to be the ideal color.

Amethyst is February and Aquarius birthstone.
The sterling silver hand stamped charm is about 1/2 inch. The Amethyst beads are about 10mm.
The holistic healing affirmation says, "I am free". If you want to channel positive energy and calm your aura this is for you. This meditative affirmation helps your compassionate living. This makes a great gift or present for the wholistic healer in your life. If you know someone who loves holistic meditation, affirmation healing, essential oils, or crystals this "I am" affirmation is perfect.
Made with Love in California.
Here we gathered the most Frequently Asked Questions. Should we did not answer yours, please email us at [email protected]


Q: Can I get my order gift wrapped?
A: Yes. Upon request we can gift wrap items in your order for an $5.00
You will be able to select Gift Wrap at Checkout.


Q: Can I order an item in a different size than it is listed (shorter/ longer)?
A: Yes, just please send us an email with your request and we will be happy to accommodate!


Q: Do you ship internationally?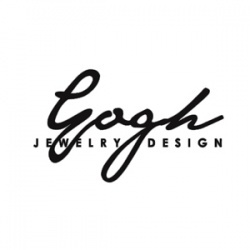 I started my jewelry design business 20 years ago because I love beautiful things, but as an active woman, I couldn't find any silver jewelry that was both meaningful and functional - so I started creating jewelry myself. I wanted to wear jewelry...