I am Loyal Affirmation Wrap Bracelet with Onyx for Inner Strength
I am Loyal Affirmation Wrap Bracelet with Onyx for Inner Strength
I am Loyal Affirmation Bracelet with Onyx for Inner Strength
Loyalty is about people who stay true to you behind your back and you stay true to them behind their back. Loyalty is also about you staying true to your believes and principles.  
Loyalty isn't gray. It's black and white. You are either loyal completely or not loyal at all. 
Your loyalty to a person should not be based on the time you have known a person, but rather on how the person has treated you during the duration of your friendship / relationship. 

Onyx helps one have self-control and anchors one's flighty energy into a more stable way of life. It is this stone of inner strength and endurance, helping one to carry even the most difficult task to completion.
Any sort of things that drains one's resources such as acquiring a goal, working on self-mastery, a weight loss program, an exercise regime, or even just feeling the need to focus your energy, Onyx is a great stone for that!
Onyx will help to cool nervousness, soothe anxiety and bring reason to passion. Onyx is a great stone for someone who has an abundance of ideas, but lacks the discipline to carry those ideas out. If you are somebody that is in business for yourself, or trying to become in business for yourself, then this stone may be very helpful for you.
Onyx is Leo's birthstone.
The Onyx wrap bracelet is +/- 27 inch long with a 1/2 inch sterling silver hand stamped disk. Wear it as a healing gemstone wrap bracelet or an energy healing crystal necklace, depending on your mood and attire the day you reach for this affirmation bracelet.
The holistic healing affirmation says, "I am loyal". If you want to channel positive energy and calm your aura this is for you. This meditative affirmation helps your compassionate living. This makes a great gift or present for the wholistic healer in your life. If you know someone who loves holistic meditation, affirmation healing, essential oils, or crystals this "I am" affirmation is perfect.
Handmade with Love in California.
Here we gathered the most Frequently Asked Questions. Should we did not answer yours, please email us at [email protected]


Q: Can I get my order gift wrapped?
A: Yes. Upon request we can gift wrap items in your order for an $5.00
You will be able to select Gift Wrap at Checkout.


Q: Can I order an item in a different size than it is listed (shorter/ longer)?
A: Yes, just please send us an email with your request and we will be happy to accommodate!


Q: Do you ship internationally?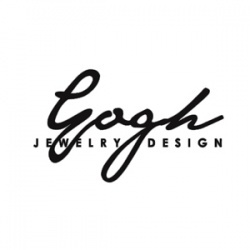 I started my jewelry design business 20 years ago because I love beautiful things, but as an active woman, I couldn't find any silver jewelry that was both meaningful and functional - so I started creating jewelry myself. I wanted to wear jewelry...