Yoga Inspired Gold Ohm Necklace with Lava Stone to Hear the Sound of the Universe
Yoga Inspired Gold Ohm Necklace with Lava Stone to Hear the Sound of the Universe
Yoga Inspired Gold Filled Ohm Necklace with Lava Stone to Hear the Sound of the Universe
Ohm, Om or Aum is a sacred sound that is known as the sound of the universe. It is the entire cosmos, whatever we see, we touch, hear and feel. It is the eternal song of the Divine, continuously resounding in silence in the background of everything that exist. 
Ohm contains the infinite spiritual wisdom and creative force - from which all other mantras emerge. 
Lava stone is excellent for calming emotions thanks to its grounding qualities. Formed from cooling magma, lava is thought to symbolize rebirth, and aid in releasing emotional baggage. Great accessory for Aroma Therapy. Holds essential oils for 8 hours.
Diffuse your favorite essential oil onto one of the Lava Stones as Lava stones are porous - allowing you to add a drop or two of your favorite Essential Oil.
The oils only stay for about 8-10 hours, so you can change easily the next day to a new one.
The Yoga Inspired Ohm Necklace is gold filled.
The gold filled Ohm pendant is about 1/4 inch.
Handmade with Love in California.
Here we gathered the most Frequently Asked Questions. Should we did not answer yours, please email us at [email protected]


Q: Can I get my order gift wrapped?
A: Yes. Upon request we can gift wrap items in your order for an $5.00
You will be able to select Gift Wrap at Checkout.


Q: Can I order an item in a different size than it is listed (shorter/ longer)?
A: Yes, just please send us an email with your request and we will be happy to accommodate!


Q: Do you ship internationally?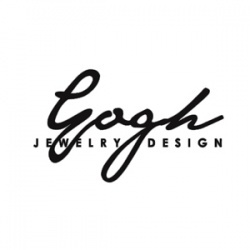 I started my jewelry design business 20 years ago because I love beautiful things, but as an active woman, I couldn't find any silver jewelry that was both meaningful and functional - so I started creating jewelry myself. I wanted to wear jewelry...