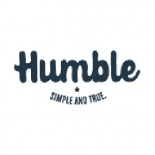 Humble Brands
Humble was conceived in the kitchen of our founder who was frustrated with the existing selection of antiperspirants and all-natural deodorants

Add Review
Humble Brands
Unlike other all-natural deodorants, Humble leaves you dry and smelling fresh but incorporates only 4 to 5 simple ingredients that are natural, organic and harmless to our skin and bodies. In addition, we are busy formulating in our test kitchen and will soon be launching new products with the same philosophy of using simple, all-natural ingredients in place of those laden with nasty and potentially harmful chemicals.




SOMETIMES, THE TRUTH STINKS.

Grocery store antiperspirants have become the most common solution to bromhidrosis, or what most of us affectionately refer to as B.O. We smear these sticks of who-knows-what on our bodies day in and day out, often unaware of the havoc they may be wreaking internally. You see, most antiperspirants out there contain chemicals like aluminum chloride and parabens that have potential links to breast cancer, lymph node cancer, Alzheimer's disease and liver disease. The American Journal of Public Health published a report showing that on average, 64% of what we put on our skin is absorbed into our body and some studies show nearly 100% of what we put on our armpits is absorbed into our body. Where does it go after being absorbed? Right into your bloodstream. We think this stinks pretty badly.

ENTER HUMBLE. 

After countless concoctions and tests, he finally created a product that works. Humble contains four to five organic and all-natural ingredients that you can pronounce (and might, in fact, have in your own kitchen). Humble is both effective and safe, containing no aluminum or parabens while still keeping you dry and free of offensive odors. We take the care to manufacture our deodorant in small batches right here in America. With the fewest ingredients of any deodorant on the market, Humble is the simple solution to a stinky problem.




Please visit the website for more information and to place an order.
OUR VALUES

Leaping Bunny

Alcohol Free

Aluminium Free

Bacteriacide Free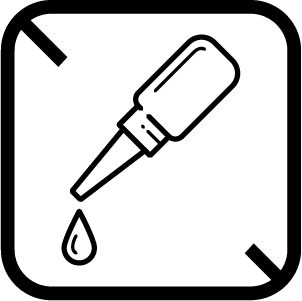 Dye and Color Additive Free

Paraben Free

Sulphate Free

Ethically Sourced

Made with Love

Supports Charity

Made with Essential Oils