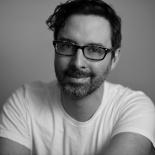 Jim Mondry Coaching
I support Conscious Entrepreneurs and Business Leaders in aligning their work, with their heart and mind. As a Certified Professional Co-Active Coach (CPCC), I do that through one-on-one conversations; helping you focus your time, energy and attention on what matters most.

Add Review
Jim Mondry Coaching
I believe that work is a sacred practice. In the daily experience of our work, we are regularly asked to answer two powerful Spiritual questions: Who Am I (as an individual); and Who Am I in Community? As we face the tasks asked of us in our daily work, we can test and learn who we want to be, and how we want to impact others.

As Business Owners, we face additional gremlins, as we try to wrestle with the uncertainty of building a business -- "Am I good enough?", "will people like buy I make?", "how do I handle the judgement that comes from asking for money for what my soul wants to make for others?"

I help you break through all of that mental noise, so that you can focus your time, energy and attention on the things that will help you build a business you love to work in, and that your customers will love to buy from. It's an iterative process, one of testing, learning, growth and evolution -- of your products, and of you. .
GLOBAL GOOD
We actively work to meet the following UN Sustainable Development Goals:
Decent Work And Economic Growth
Sustainable Cities And Communities
Responsible Consumption And Production