Karma for Health - Because Self Care is Self Love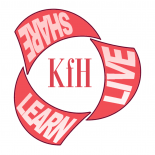 Karma for Health
Because #SelfCareIsSelfLove

Add Review
Karma for Health
At Karma for Health, our mission is to promote self-love and mindfulness through the power of self-care. We curate and handcraft organic, natural products that nourish the mind, body, and soul, delivering them to individuals worldwide through our thoughtful self care packages. We are committed to fostering a culture of well-being, advocating for the importance of self-nurturing rituals in our daily lives. By embracing sustainability and eco-conscious practices, we aim to create a positive impact on both personal well-being and the planet. Through education and empowerment, we aspire to inspire a global community that prioritizes self-care as a fundamental pathway to inner peace, balance, and a fulfilled life.
OUR VALUES
No Preservatives
Food and beverage free of substances which delay or prevent decay.
Alcohol Free
Food and beverage created without the presence of alcohol.
BPA Free
Products that are made without bisphenol A, a chemical found in some plastics which has been reported to cause negative health effects on the brain and prostate gland.
GMO Free
Products made without the presence of organisms that have been either created or altered in a laboratory.
Non-Toxic
Products designated to be edible or non-poisonous to consume.
Pesticide Free
A method of food preparation or farming which does not include artificial pesticides .
Cruelty Free
Manufactured or developed by methods that do not involve experimentation on animals.
Empowers Women
Organizations, companies, and spaces which support gender equality and women's rights.
Family Business
A small business owned by an individual or family as opposed to a corporation.
Made by Hand
Products/goods which are made uniquely by an individual as opposed to mass produced.
GLOBAL GOOD
We actively work to meet the following UN Sustainable Development Goals:
Good Health
Gender Equality
Reduced Inequalities
Sustainable Cities And Communities
Responsible Consumption And Production
OUR CERTIFICATIONS
Certificate in Aromatherapy
Certification in Herbal Therapeutic
Feedback