Tie Dye Bandana, Blue Star Mandela
Tie Dyed square cotton bandana in blues and green. Bandana measures about 21inx21in. Great to use as a hair cover, scarf or however you would like to use it. Worked on in a pet and sent free area. Colours many vary from photo due to screen settings.
Shipping Policy
Orders are shipped the following day by 2:00pm.  Custom orders are shipped usually 2 weeks after order is placed.  I ship through Canada Post and that is all for right now. 
You the customer are responsible for covering shipping and if you live outside Canada you are responsible for any fees as well.
All orders have tracking and you will be given your tracking number so you can follow it.
I cannot control the speed of your delivery after it is in the postal system but I am willing to help look into orders that are taking very long to arrive or seem lost.  I don't replace lost items

Shipping Options
Shipping prices include tracking but not fast postage like Express or 2 day shipping. 
At this time I advise against the extra just because they are not guaranteeing the tight time frames which you would have to cover.  
If you would like to have just basic post which is great for smaller items please message me.  If you decide to go that route You accept the risk of it becoming lost.

Returns & Exchanges
I accept returns if item is the not sized or design of the listing.  There are no returns on custom orders.


Cancellation
Cancellations must be made but 11:00am Toronto time the day after you place order.  It is too late to cancel after I process shipping. 


Privacy Policy

Your information will never be shared with anyone.   If you decide to post a review of your item or experience with my shop on social media that is appreciated but understand it might be shared.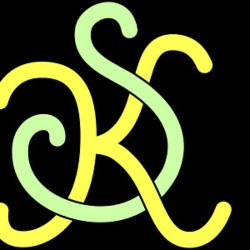 Kim Gignac
1058 Heritage Drive, Windsor, ON, N9H 2E5, CA
kim@gignac.org
AboutI (Kim) started my business in 2012 by sewing and had some items in a local craft shop.  There are many great seamstresses in my area and I loved to tie dye so I started doing that as well.  My tie dye went faster than my sewing so since I lov...