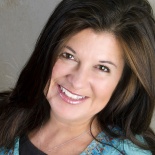 Lee Ann Heltzel
Explore the full capacity of human potential through creative, immersive work with facilitator Lee Ann Heltzel.

Add Review
Lee Ann Heltzel



WHAT DOES IT MEAN TO "GO META"?



The Immersive MetaProcess is my "soul child" and life purpose. My role is to be present for (and aware to) what is seeking to emerge within a person or organization.




WHAT THIS WORK DOES:
Breaks the boundaries of reality
Allows us, as humans, to see beyond the constraints of collective conditioning
Realize potentials and outcomes never before imagined
Explore how to manifest these potentials into form



It is how business can create positive change in the world; it deepens the lives of everyone involved and gives access to one's highest potential.




PLEASE CHECK OUT MY WEBSITE - CLICK HERE.
OUR VALUES

Family Business

Woman Owned Business