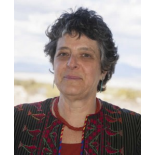 Leslie Staller
Add Review
Leslie Staller
About Locket Cards

The Artwork Locket Cards are a vision of a more intimate and connected-to-self, nature and each other world. They express core values I attempt to live by in each moment.
Connection
Love
Sustainable
Support for small businesses
Spirit
Art and beauty
Recycling/Upcycling



We are all creative. The very act of being alive is a creative activity. Art and artist are simply a subset of creative. So I am embracing the artist and opting to share it in a bigger way with you.

These Locket Cards allow you to have a card and gift in one. They are designed and created from sustainable materials and meant to be "upcycled." How many times have you received a card with a message you loved and hung onto it for awhile. Now what? It might get stuffed into a box or drawer…collecting dust, making chaos and leaving an "heirloom" for the kids? Or tossed into the trash. Or if you're lucky, recycled at a facility or placed into a reuse-pile to create new artwork someday?

When you gift one of the locket cards, they are like an old fashioned locket with the image of someone you love or a secret message inside. They contain your written words and the beautiful collage hanging on the wall or nested on a coffee table or dresser is a constant reminder of the connection. Of the love that is present between the giftor and giftee.









How I can help

After running a successful business for thirty years, my passion for beautiful design, photography and web technology merged with my business background. Now these skills help you design, develop or maintain a website which reflects your business or non-profit and personal values.

The integrated approach, which includes design and content, emerges from an inner journey to create a coherent, unique, user-friendly and sustainable website.
OUR VALUES