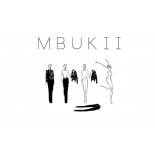 Mbukii
upcycled. vintage. one of a kind. waste free.

Add Review
Mbukii
Saving the planet one bag at a time




We are a forward thinking, eco-friendly fashion company, run by passionate women in San Francisco, that aim to change the fashion industry and help save the planet.






Mbukii creates one-of-a-kind premium leather pouches, clutches, and handbags using repurposed leather and vintage fabrics. What does this mean? It means that your bag may have been a leather jacket, trench coat, or pants and that the lining could have come from a dress or a shirt we fell in love with while thrifting. Using old materials to create new, we reduce global waste. The bags (including the luxury zippers) are hand sourced and made in California. We create elegant bags without contributing waste. Because each bag is born from hand selected thrifted fabrics and leathers each Mbukii bag is one of a kind. Every fabric/leather pairing is in limited quantity.






OUR VALUES