Mimsy's LLC shop on Mindful Marketplace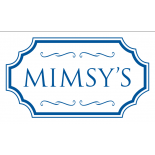 Mimsy's
Aromatherapy Soy Wax Candles

Add Review
Mimsy's
Hand-poured soy wax aromatherapy candles available worldwide to cleanse and heal the mind, body, and spirit. Made with cotton wicks, essential oils, fragrance oils in recycled and/or recyclable containers. The perfect gift for you and loved ones!

Born from the idea, "one cannot pour from an empty pitcher" Mimsy's products are designed with self-care in mind.
OUR VALUES
No Dyes and Color Additives
Food and beverage free of pigments which add color to food and drinks.
Essential Oils
Containing oils that have the "essence of" the plant`s fragrance—the characteristic fragrance of the plant from which it is derived.
Petroleum Free
Products made without the presence of petroleum, which passes itself off as a moisturizer, but is truly a pore-clogging substance.
Dye and Additive Free
Food or cosmetic products without dye, pigment, or color enhancing substances
Recycled Packaging
A method of packing and shipping items which works to reduce waste and employs biodegradable materials as opposed to others.
Recycled Paper
Product created using pressed wood shavings, sawdust, and often other products of trees.
Upcycled Glass
Glass that was once used for one purpose and is manipulated or changed for another purpose.
Floral Scent
Products that contain scents derived from floral tissues.
Low Impact Ink
Ink which is created using vegetable and/or soy coloring, which yields a better impact on people and the environment.
Sustainable Manufacturing
A method of manufacturing products which allows for energy conservation and has minimal negative impact on the environment and people.
GLOBAL GOOD
We actively work to meet the following UN Sustainable Development Goals:
Good Health