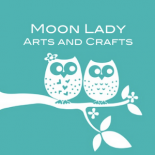 Moon Lady Arts & Crafts
Burmese Arts and Crafts sold in Buffalo, NY

Add Review
Moon Lady Arts & Crafts
I'm the woman business owner. I'm running this small business since 2012. All art and crafts items are from Myanmar, where I grow up. I arrived to the United State in 2004 as become a refugee. I've Lacquerwares, Gem Paintings, Straw Paintings, Wooden crafts, puppets, Tapestries, handmade bags, and passes. And also I have seasonal clothing from South east Asia country.
OUR VALUES
Empowers Women
Organizations, companies, and spaces which support gender equality and women's rights.
Family Business
A small business owned by an individual or family as opposed to a corporation.
Woman Owned Business
Businesses which are owned and operated by solely women.