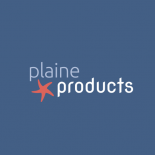 Plaine Products
On a mission to get single-use plastic out of the bathroom.

Add Review
Plaine Products
Plaine Products offers a line of toxin-free personal care products, Plaine Products come in aluminum bottles that can be sent back and refilled time after time. The first of its kind and founded in 2017, Plaine Products has started a trend in personal care products that is quickly catching on. Based in Cincinnati, OH, all of the products are vegan, non-GMO, cruelty-free, biodegradable, color-safe and free of parabens, sulfates and toxins, good for the body and the planet. Founded by two sisters, Plaine Products is proud to be reducing waste and helping stop the spread of single-use plastics.




About

We're on a mission to eliminate single-use plastic from the bathroom! Toxin free, vegan products in refillable, reusable bottles. #choosetoreuse




How Does it Work?

You order your preferred products at Plaine Products. When your bottles are low you order a refill, or you can subscribe and we'll send the bottles automatically. When the refills come you'll switch the pumps over and send back the empty bottles in the refill box, Plaine Products covers the cost. Then we clean the bottles, refill them and reuse them.




Our Location

Cincinnati, Ohio






OUR VALUES
B Corporation
Certification granted to companies which achieve a specific score on an assessment of social/environmental performances.
Leaping Bunny
Logo which ensures that animal testing was not done in the creation of a product.
Non-Toxic
Products designated to be edible or non-poisonous to consume.
1% for the Planet
Organization which helps to protect the environment and its resources through the donation of 1% of a company's sales.
Cruelty Free
Manufactured or developed by methods that do not involve experimentation on animals.
Made in the USA
Products/goods produced in the United States as opposed to a foreign country.
Non-Toxic
Products created without ingredients which have been linked to toxic responses in humans.
Post Consumer Recycled
Paper made from 100% recycled material.
Sustainable Lifestyle
A method of living which requires one to significantly reduce their use of natural resources.
Vegan
Refraining from using or containing animal products.
GLOBAL GOOD
We actively work to meet the following UN Sustainable Development Goals:
Responsible Consumption And Production
Climate Action
Life Below Water
Life On Land
Partnerships For The Goals