Deep Hydration Moisturizer with Manuka Honey and Retinol.
Deep Hydration Moisturizer with Manuka Honey and Retinol.
Special Price
US$30.99
Regular Price
US$32.99
This product is aligned with 7 values
Deep Hydration Moisturizer with Manuka Honey and Retinol, is a rich hydrating non greasy, noncomedogenic daily moisturizer packed with all the benefits of Hyaluronic Acid allowing deeper penetration and retention of moisture in the skin, clinical strength Retinol to reverse the signs of premature aging. Collagen delivers its antioxidants and anti-aging properties that tighten and lift the skin, while Manuka Honey from New Zealand, add anti-bacterial and anti-inflammatory qualities that help prevent breakouts and redness, soothing while nourishing dry skin and promoting healing from inside out. Use once or twice daily and in a few days you will notice the difference... regenerates skin cells, shrinks pores, tightens sagging skin, and reduces discoloration. The results are a smooth hydrated and clear complexion, because the perfect skin starts with a healthy skin. SPF 15 Net Wt. 1.7 oz (50 ml) Ingredients: Purified Water, Vegetable Glycerin, Shea Butter, Vegan Hyaluronic Acid, Cetearyl Alcohol, Caprylic/Capric Triglyceride, Cetyl Alcohol, Ceteareth-20, Collagen, Retinol, Manuka Honey, Carrot Seed Oil, Ylang Ylang Essential Oil, Petrolatum, Potassium Phosphate, Ceramides, Carbomer, Dimethicone, Behentrimonium Methosulfate, Cholesterol, Phenoxyethanol, Disodium EDTA, Dipotassium Phosphate, Vitamin E, Phytosphingosine, Xanthan Gum, Ethylhexylglycerin. This product is Animal Cruelty Free, Toxic Free. Proudly made in the USA
Shipping Policy



Shipping Options



Returns & Exchanges



Cancellation



Privacy Policy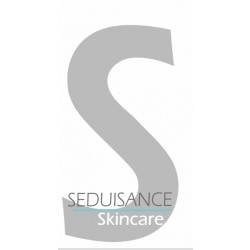 Seduisance Skincare is a family owned business created with one thing in mind, develop natural moisturizers designed to heal complexions with only the best sourced ingredients and synergistic formulas. Our non-comedogenic and anti-allergenic formulas...