Organic & Sustainable Bamboo Apparel By Shelljon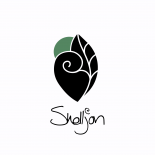 Shelljon
Explore and enjoy our eco-range...

Add Review
Shelljon
Welcome to Shelljon Sustainable & Ethical Bamboo Apparel



A home grown project inspired by nature, cultivating arts and culture with a force for change on a global scale.


The whole ethos of the Shelljon brand is sustainability, coupled with ethical work practices, arts and fair trading.

We believe in good vibes and deep meanings, trusting the impact a positive message can have on society. Through our ever-expanding selection of graphics we intend to spread awareness, positive emotion & love. All designs are customisable and are printed with natural, water-based inks. The process saves a large percentage of waste due to this 'print on order' model


Bamboo is the the most sustainable natural resource we have and we truly believe it has the power to restore our planets natural balance. Each Shelljon T-shirt you buy is a step closer to a cleaner more sustainable world, slowing down the processes of fast fashion through ethically produced comfort and style


Ultimately, we intend to provide not only high quality, creative and eco friendly garments but also we plan to spread awareness and aid climate change by offering a more sustainable means of clothing to the world of fashion.