Description: This is our Mix-and-Match Sauce Set! Upon purchase, please send me a note along with your order stating which 3 sauces you'd like. Your options are as follows, with usage suggestion in parentheses (scroll to the right on the item's photo for a photo of each option) Bird's Eye Harissa (hummus, hors d'oeuvres, Arabic food, eggs, veggies, stir fry) Alafia Muck Gold Barbecue Sauce (pulled pork, chicken, ribs) Spicy Maple Glaze (chicken wings, stir fry, grilled fish, fried foods) Bayou Bourbon Barbecue Sauce (brisket, ribs, pulled pork, chicken) San Marzano Pizza Sauce (pizza, pasta, sandwiches, dips for fried foods) Glades Mop Sauce (fajitas, tacos, brisket, ribs, pork butt, chicken thighs) Size: 3 - 12 oz. jars Misc: these products are vegan, gluten-free, non-gmo, and sourced locally! Disclaimer: due to allergy concerns, orders which do not include your sauce selection may have their shipment delayed or postponed until customer correspondence.
Shipping Policy



Shipping Options



Returns & Exchanges



Cancellation



Privacy Policy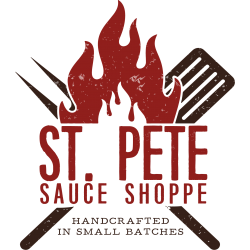 Grant Winfrey
6299 31st Street North, St. Petersburg, FL, 33702, US
[email protected]
AboutMission StatementWhat We Believe InOur Location...