Description: Our pick 2 and 2 gift box is the ultimate mix and match set for sauce and seasoning lovers alike! You get your selection or two 12 oz. plant-based sauces and two 4 oz. handcrafted seasonings, just include a message of your selections along with your order. Happy grilling! Ingredients: See individual labels Selections: For your two sauces... Alafia Muck Gold BBQ Sauce Bayou Bourbon BBQ Sauce Glades Mop Sauce San Marzano Pizza Sauce Bird's Eye Harissa Spicy Maple Glaze For your two spice blends... Pizza Seasoning Carne Asada Rub Montreal Steak Rub Za'atar Blend Spicy Za'atar Florida Lemon Pepper Espresso BBQ Rub Florida Jerk Rub Smoked Ginger Rub Florida Fish Rub Cigar City Sazon All of these flavors can be made salt-free! Size: 12 oz. jars -- sauces 3oz. jars -- spice blends Misc: these products are vegan, gluten-free, and made without artificial preservatives or emulsifiers. Disclaimer: Due to allergy precautions, neglecting to pick which items you'd like may result in a delay in your order's shipment.
Shipping Policy



Shipping Options



Returns & Exchanges



Cancellation



Privacy Policy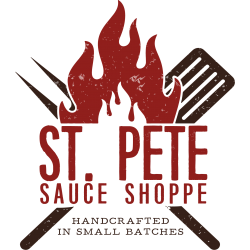 Grant Winfrey
6299 31st Street North, St. Petersburg, FL, 33702, US
[email protected]
AboutMission StatementWhat We Believe InOur Location...