Wholesale Case - Cigar City Sazon
Wholesale Case - Cigar City Sazon
Description: We proudly introduce our Cigar City Sazon! This aromatic, Caribbean inspired grilling rub is flavorful blend of garlic, achiote, citrus peel, black pepper and cumin that will amplify your grilled chicken and seafood. It also compliments grilled veggies like squash, portobello mushroom, asparagus, and is a half cup of olive oil away from being an ideal marinade or salad dressing. If you've tried our 3 oz. and can't get enough, add a bulk size 10 oz. jar with your next order, and remember it makes the perfect, worry-free gift for the chefs and foodies in your life! Ingredients: Garlic, Achiote, Cumin, Orange Peels, Coriander, Onion, Black Pepper, Himalayan Pink Salt, Mexican Oregano Uses: an incredible rub for Southern or Caribbean style chicken, seafood, fish, vegetables, tacos, mofongo, arroz con pollo, and all sorts of different dishes. Size: 24/3.2 oz jars per case, 12/11 oz jars per case. Prices do not include shipping -- if located outside of Tampa Bay, please inquire with me directly for shipping prices Misc: this product is 100% vegan, sugar free, and gluten free.
Shipping Policy



Shipping Options



Returns & Exchanges



Cancellation



Privacy Policy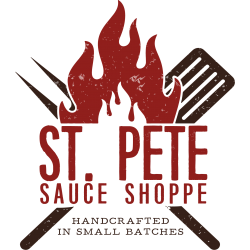 Grant Winfrey
6299 31st Street North, St. Petersburg, FL, 33702, US
[email protected]
AboutMission StatementWhat We Believe InOur Location...