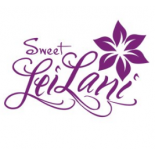 Sweet LeiLani Cosmetics
Plant, Powered, Pure, and Potent. Skincare infused Complexion products.Ⓥ Vegan, Gluten & Cruelty FREE, Non-Toxic

Add Review
Sweet LeiLani Cosmetics
Makeup that blends with your life.

Plant powered. Vegan. Paraben free. Gluten free. Cruelty free. Fragrance free. Recognized by plastic surgeons and celebrated by dermatologists. That's not easy to beat.






Sweet LeiLani is a plant powered skincare line with ingredients backed by science and supported by sustainability. Our products are holistically ethical, leave a small carbon footprint and help people without harming animals.



OUR VALUES