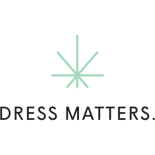 Wallis Evera
Makers of Modern Hemp Apparel

Add Review
Wallis Evera
ABOUT US

We know how hard it is to find great clothes for work.

It's tough to find clothes that are office-appropriate and the right fit, colour and style for your body. And if you're like us, it's particularly hard because you really want clothes that aren't just made of polyester, acrylic or nylon. You want high-quality clothes that look sharp and feel great, and it would be ideal if they could also be made of a natural fibre, rather than something petroleum-based. Right? We get it.

You probably would also like to be sure your clothes didn't come from a sweatshop or employ child labour. And it would certainly be nice to know that they were manufactured without causing terrible damage to the environment. Oh, and you probably really don't want to be caught wearing the exact same thing as someone else in your office, because you all shop at the same mall. That's never good.

And maybe, on top of it all, you're also sensitive to wool. So, no sheep for you, unfortunately.


Yes, with a list of preferences like that, it's hard to find great clothes for work. And those are exactly all the reasons why we started this company.



FIBRE + FORM


You work hard to create a sustainable future. Your clothes should, too. Wallis Evera creates ethical, eco-friendly and locally made clothes that work - for you, for our communities and for the planet - because we believe that dressing well means more than just looking good.


Our styles are understated and the construction is designed for ease and longevity. We carefully select our fabrics for their comfort, shape, and durability. All of our products are designed, cut and sewn locally in Vancouver, Canada.

By choosing hemp as the foundation fibre for all that we do, our aim is to make clothes that can spark dialogue and inspire change toward a more sustainable future.
OUR VALUES