Soulutionary - Home of Your Sacred Wealth Code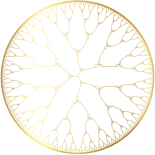 Soulutionary - Home of Your Sacred Wealth Code
Harness the power of your most valued GIFTS so you can get out of your own way to attaining abundance and answering your soul's true calling.

Add Review
Soulutionary - Home of Your Sacred Wealth Code

We all have a soul purpose (dharma) in life… A true path to live and express our unique gifts we are called to use. Our souls already know what we are supposed to do to create wealth and make our impact. Prema reveals your Soul Success Map™ and helps you unlock your Sacred Wealth Code® to discover your unique, divine gifts and talents. With these, you can find and engage in a conscious business where you will thrive.

Prema Lee Gurreri, owner of Soulutionary, LLC, is committed to creating a world where everyone is empowered to live according to their soul blueprint: on purpose, in a way that is aligned with their high-value gifts and their birthright of true wealth. She is the author of Your Sacred Wealth Code, Your Sacred Wealth Code Oracle Deck, and Your Sacred Wealth Code Journal, all available on this site.

Prema guides and teaches entrepreneurs, visionaries, and change agents to lead with their unique, divine gifts and talents, and fully align with their purpose and passion to create wealth for themselves and the world simply by being who they are and doing what they love to do.




Soulutionary - Home of Your Sacred Wealth Code Items