African Chebe Whipped Hair Butter
African Chebe Whipped Hair Butter
SKU
1441-INTERNAL_SKU_ID:20
This Chebe Whipped Cream has a high concentration of Chebe Powder which has proved to increase strength and retain length. This product is exceptional and extremely light to the touch, leaving your hair feeling soft and moisturized. Benefits: Locks in moisture & gives noticeably smoother, stronger Hair. Packed with natural oils and butters that deeply penetrate the Hair to provide much-needed Vitamins, Minerals, and Nutrients for Healthy Hair Growth. Directions: Apply a small amount on hands and massage butter on hair and scalp. Style as usual. Discontinue use if irritation occurs. Great for twist-outs, braid-outs, and other protective hairstyles. Ingredients: Chebe Powder, Raw Butter Mixture, (Mango Butter, Coffee Butter, and Capacau Butter) Black Castor Oil, Ginger, Amla, Black Seed oil, Coconut oil, Rosemary Extract, Aloe Vera, Neem, Lavender, Peppermint, B5, Ginger Extract, Tea Tree, and other additional herbs and oils. Citric Acid and Preservatives.
Shipping Policy: Ships in 3-5 Days after payment has been processed.



Shipping Options: USPS



Returns & Exchanges : None



Cancellation: 24 hours



Privacy Policy: We do not sell or share your information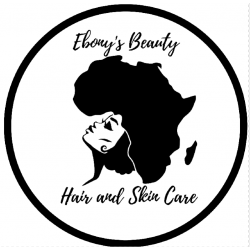 Ebony Robert
1800 Northeast Evangeline Thruway, Lafayette, LA, 70501, US
[email protected]
We are a handcrafted brand that enjoys bringing you and your family quality products. Our products are multicultural and extremely diverse, specifically designed for consumers seeking a natural, toxin-free product. Our products are made daily in smal...