yellow marble, agate and blue howlite Mala 6mm Bead Bracelet Prayer Beads with 54 beads Rear View Mirror Charm made of Natural Hemp Yoga Mala with a Om Lotus Charm
yellow marble, agate and blue howlite Mala 6mm Bead Bracelet Prayer Beads with 54 beads Rear View Mirror Charm made of Natural Hemp Yoga Mala with a Om Lotus Charm
A Buddhism-inspired yoga mala handcrafted with love. Textured and grounding, this beautiful yellow marble aids in mastery of thought, encouraging inner peace and serenity. The turquoise howlite and white quartz balance out the brighter nature of the marble for a simple style. This mala has been created with natural hemp, 6mm natural yellow marble beads, 6mm turquoise howlite beads, 6mm white quartz beads, a tranquil sandstone agate guru bead, and finished with a gold tassel and a lotus om pendant charm. Wear this mala and connect to your day's intention, ultimately finding a grounding place where every action you take originates. Namaste!
Types of Shipping available upon checkout

USA
* USPS First Class Shipping: $3.80 - Transit time 2-4 days.

* USPS Priority Shipping: $7.50 Transit time 2-4 days.
* USPS Express Overnight Shipping: $26.35 - Transit time: 1-2 days
Returns & Exchanges
If you're not happy, we're not happy! Kindly message us with any concerns and we will do our very best to make it right.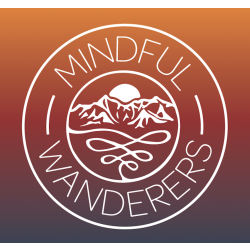 Since 2007, Christina and Patrick have shared a passion for travel, discovery and self improvement. In the fall of 2019, they made the leap to being true nomads of the road, living full time in their travel trailer with 3 dogs, exploring the North Am...