All Natural Lipoma Herbal Serum: Large 30 mL or ExLg 40mL comes with free 5 ml travel size
All natural herbal treatment oil for lipomas. Lipomas are benign fatty lumps that grow slowly between skin and underlying muscle. They are usually small & rubbery and located just below the skin. Typical western treatment to remove lipomas completely is surgical (only recommended if large or painful), but there are natural herbal treatments. I created this ointment to treat my personal lipomas. Keep in mind that herbal remedies can help but are most effective with prolonged use. Made with natural ingredients, organic when possible (98.6% certified organic). Apply to affected area twice daily. Combine with ointment for maximum treatment FREE Travel size roller ball sample with each large purchase (5ml). 3ml travel size provided with all other orders based on availability. **Availability of free 3ml travel size samples maybe limited due to current supply chain interruptions. Free First Class Shipping for US orders. More sizes options available: *30ml bottle w/stainless steel rollerball (R) (+5ml sample) *15ml bottle w/stainless steel rollerball (R) (+3ml sample) *10ml bottle w/stainless steel rollerball (R) (+3ml sample) *10ml bottle refill - extra for your current rollerball + opener (while supplies last) 40ml = ExLG (30ml R+10ml RF+5ml R) = Total 45ml 30ml = LG (30ml R+5ml R) = Total 35ml 20ml = MD (10ml R+10ml RF+3ml R) = Total 23ml 15ml = SM (15ml+3ml) = Total 18ml 10ml = ExSM (10ml+3ml) = Total 13ml Hematite roller (will be listed when available) - hematite is said to absorb negative energy, a protective stone with minerals that tone, strengthen and regenerate the skin. Dating back to ancient Egypt hematite was used to stop blood flow & remove poisons from the body. Lot # LS20-0006 Ingredients (INCI): Linum usitatissmum (Flax) seed oil*[infused with Stellaria media (Chickweed), Melia azadirachta (Neem) leaf*, & Camellia sinensis (Green tea) leaf*], Nigella sativa (Black cumin) seed oil*, Ricinus communis (Castor) seed oil*, Camellia oleifera (Green Tea) seed oil*, Melia azadirachta (Neem) seed oil*, Calophyllum tacamahaca (Tamanu) seed oil*, Pongamia glabra (Karanja) seed oil*, Citrus x paradisi (Pink grapefruit) peel oil*, Viola odorata (Violet) oil*, Thuja occidentalis (White cedar) leaf oil, Citrus medica limonum (Lemon) peel oil*, Curcuma longa (Turmeric) CO2 extract*, Salvia officinalis (Sage) oil*, d-Alpha-Tocopherol (Vitamin E)*, Pogostemon cablin (Patchouli) oil*, Zingiber officinale (Ginger) oil*, Boswellia serrata (Frankincense) oil* & Cedrus deodara (Cedarwood) bark oil* *certified organic ingredients -All essential oils are 100% pure therapeutic grade Disclaimer: Statements and products have not been evaluated by the FDA. They are not intended to diagnose, treat, cure or prevent any disease or condition. Always consuls a physician. All ingredients used are Food Grade & classified as GRAS (Generally Recognized As Safe).
Shipping Policy



Shipping Options



Returns & Exchanges



Cancellation



Privacy Policy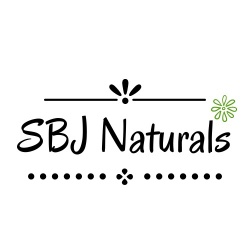 AboutI've gained a better appreciation for nature and believe that we are best when in harmony with nature. Natural, clean and organic food is best for us inside and out. Too often the messages we receive are in conflict with the natural world, mak...