Cooling Aloe Vera Sunburn Relief Gel
Cooling Aloe Vera Sunburn Relief Gel
This product is aligned with 4 values
Cooling, soothing Aloe Vera gel has multiple great uses. When applied to the skin aloe forms a protective layer that helps retain and replenish moisture. The vitamins and antioxidant qualities allow your skin to heal faster from sunburn. Put the gel in the fridge for even more cooling, soothing feel. Studies have shown that Aloe Vera gel is effective in treating ailments such as flaky or dry skin, dandruff, minor cuts and skin sores. Use as an after shave gel to help heal small nicks and cuts. 4 oz. jar. Choose unscented or pick one of the great healing essential oils like lavender and tea tree. Ingredients: Aloe Vera, deionized water, glycerin, essential oils. Vegan Aloe Vera gel is paraben, gluten, soy and sulfate free.
Shipping Policy: Products are boxed and shipped USPS Priority or first class mail. I will combine shipping wherever possible to give you the best rate. Any over payment of $2.00 or                                    more will be immediately refunded. Please allow up to 5 days to ship. Most product is made when ordered to insure freshness.

Shipping Options: Please contact me for combined shipping or shipping upgrades.



Returns & Exchanges: Because of the personal nature of my products, I cannot accept returns. Please contact me if there is a problem with your order. I will be happy to work with                                                you to make things right. Customer service is a prime concern.



Cancellation: Please cancel an order within 12 hours. Each item is individually made for you when ordered.



Privacy Policy: Information is not shared and is kept safe and private.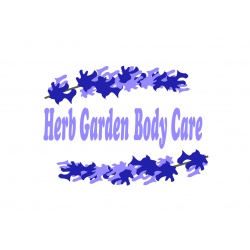 Josephine Ross
1223 McArthur Avenue, Colorado Springs, CO, 80909, US
[email protected]
About: HerbGardenBodyCare was born out of a desire to provide the best clean products for my 12 grandchildren. My products are made of natural ingredients without harsh chemicals. The grandchildren love the tiny soaps and the moms love that they wash...