Amazonite Bracelet to Move Beyond Fear
Amazonite Bracelet to Move Beyond Fear
This product is aligned with 6 values
It is almost like you can feel the power of the Amazon running through this crystal. Like waters deep and ancient, Amazonite beckons in captivating shades of turquoise-green, promising to soothe the spirit and calm the soul. Its energy is as powerful as the river for which it is named, and as bold as the legendary women warriors with whom it is connected, yet it tempers aggression, tames the irrational, and stills the disquiet. It provides harmony and balance. Called the Stone of Courage and the Stone of Truth, Amazonite empowers one to search the self and discover one's own truths and integrity, and to move beyond fear of judgment or confrontation with others to live in alignment with those beliefs and values. It provides the freedom to express one's thoughts and feelings. The Amazonite bracelet features beads that are about 1/2 inch. Made with Love in California.
Here we gathered the most Frequently Asked Questions. Should we did not answer yours, please email us at Szilvia@GoghJewelryDesign.com


Q: Can I get my order gift wrapped?
A: Yes. Upon request we can gift wrap items in your order for an $5.00
You will be able to select Gift Wrap at Checkout.


Q: Can I order an item in a different size than it is listed (shorter/ longer)?
A: Yes, just please send us an email with your request and we will be happy to accommodate!


Q: Do you ship internationally?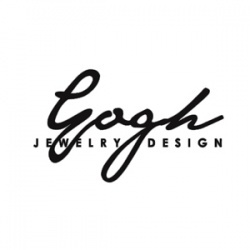 I started my jewelry design business 20 years ago because I love beautiful things, but as an active woman, I couldn't find any silver jewelry that was both meaningful and functional - so I started creating jewelry myself. I wanted to wear jewelry...