Anti-inflammatory Pain Relief All Natural Menthol Rub
Anti-inflammatory Pain Relief All Natural Menthol Rub
Our herbal salve provides fast and effective relief for localized pain and muscle/joint aches, stressed muscles and contractures in the upper back, shoulders and neck. Simply apply the salve on the affected area. Excellent for those who want to alleviate strees and pain after a long and tiring day. The refreshing properties of this wonderful salve will energize you and its cooling properties will remove body pain. Sugested use: - Muscle soreness - Revitalize tense & stressed Neck & Shoulders - Nasal congestion - Insect bites Size: 1 oz. tin About the ingredients Menthol crystals: Are an organic compound obtained from peppermint oil and is responsible for the noticeable cooling sensation. Applied topically, menthol has been shown to help treat pain, inflammation and congestion. Cinnamon: Is a spice obtained from the inner bark of several tree species from the genus Cinnamomum. The antioxidants in cinnamon have anti-inflammatory effects, which may help lower swelling and inflammation. Clove: Is a spice that is widely used to add flavor to various East Asian dishes. However, their contribution isn't limited to adding flavor, but it provides various health benefits as well. Cloves possess a compound called eugenol which has anti-inflammatory and pain-killing properties. Shea butter: Is a fat extracted from the nut of the African shea tree (Vitellaria paradoxa). The concentration of natural vitamins and fatty acids in shea butter makes it incredibly nourishing and moisturizing for skin. Thanks to some other special properties, shea butter does more than moisturize… it delivers key anti-inflammatory and anti-aging components right into the skin. Peppermint essential Oil: Is a very effective natural painkiller and muscle relaxant. It also has cooling, invigorating and antispasmodic properties. Cajeput oil: Belongs to the Melaleuca family and is known for its therapeutic properties and wonderful aroma. Its known to help alleviate sore muscles and joints, relieve cramping during menstruation, and support a healthy respiratory system throughout the year. Olive Oil: Is how we refer to the oil obtained from the fruit of olive trees. The best and most widespread use for olive oil is as an intense moisturizer. It works great as an allover treatment for extra-dry skin. Organic Coconut Oil: Is made by pressing the fat from the white "meat" inside the giant nut. Coconut oil is used in many natural beauty products, and for good reason: It's naturally antibacterial and anti-fungal as well as an excellent moisturizer. This information is for educational purposes only and has not been evaluated by the Food and Drug Administration. This information is not intended to diagnose, treat, cure, or prevent any disease. We recommend that you consult with a qualified healthcare practitioner before using herbal products, particularly if you are pregnant, nursing, or on any medications.
Shipping
Processing time
The time I need to prepare an order for shipping varies. For details, see individual items.
Customs and import taxes
Buyers are responsible for any customs and import taxes that may apply. I'm not responsible for delays due to customs.
Payment Options
Secure options
Returns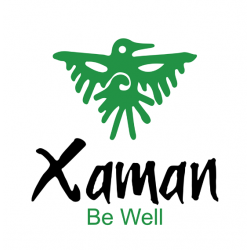 We believe every plant has something to benefit mankind, that's why we follow ancestral recipes and knowledge to handcraft healing products using plants, roots and essential oils....