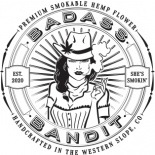 Badass Bandit
We produce and curate the best quality, organic 'hemp and wellness' products formulated to help you heal and find balance.

Add Review
Badass Bandit
Rising from the ashes of 2020 (as a rebrand and a re-boot), Badass Bandit epitomizes all of us: strong, resilient, kind and well, pretty Badass! Every day we witness the power that cannabinoids have to change lives. They balance your endo-cannabinoid system, a system that is as important as any other system in our body. In fact, the ECS modulates the immune system, the endocrine system the central nervous system, which means that cannbainoids are useful for a number of issues as well as stay emotionally balanced.


We formulate our products using both Full Spectrum as well as Broad Spectrum oils. We source our hemp form certified Organic or Regenerative farms, as well as growing some ourselves. Our products currently focus on CBD and CBG, which is the Mother Cannabinoid and the precursor to CBD, CBC, and THC. The beauty of CBG is that it will not get you 'high' but when mixed with CBD, It essentially enhances the effects of the CBD as well as providing anti-anxiety, anti-inflammatory, and sleep-enhancing benefits.

We currently sell CBD, CBG and 1:1 Tinctures, Affordable Luxury Skincare and Whole Hemp Flower.

OUR VALUES
Accredited Certifiers Association, Inc: Organic Certification
A non-profit education organization that helps regulate USDA Organic certified products.

No Dyes and Color Additives
Food and beverage free of pigments which add color to food and drinks.

Alcohol Free
Food and beverage created without the presence of alcohol.

BPA Free
Products that are made without bisphenol A, a chemical found in some plastics which has been reported to cause negative health effects on the brain and prostate gland.

Casein Free
Products not containing casein, one of the principal proteins found in dairy.

Chlorine Free
Products made without the presence of chlorine.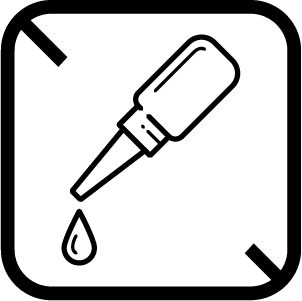 Dye and Color Additive Free
Food or cosmetic products without dye, pigment, or color enhancing substances

Non-Toxic
Products designated to be edible or non-poisonous to consume.

Paraben Free
Products free of parabens, or cosmetic/pharmaceutical preservatives, which have been reported to cause breast cancer, among other issues.

Pesticide Free
A method of food preparation or farming which does not include artificial pesticides .
GLOBAL GOOD
We actively work to meet the following UN Sustainable Development Goals:

Gender Equality