This product is aligned with 6 values
With a layer of locally made raspberry jam, topped with a almond frangipane, flaked almonds and sugar icing, then embedded in a buttery shortbread crust, this large gluten-free tart is a delight. Modeled after the traditional UK dessert from the classic bakeries of Bakewell, England.
Shipping Policy

Have your order shipped (leaving our bakery on Tuesdays and Thursdays, allowing 3–4 days of baking time so that you receive the freshest batch).

Shipping Options

we ship UPS ground and 2 Day

Returns & Exchanges

Because this is a baked product we do not do returns or exchanges 

Cancellation
We have a 48 hr cancellation requirement. 


Privacy Policy

Your info is not shared to anyone for any reason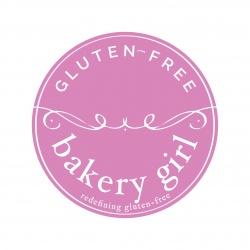 AboutI started the business, Gluten-Free Bakery Girl, in 2012. My previous experiences working as a pastry chef and developing, testing and introducing my original gluten-free recipes.My inspiration began with creating certified gluten-free menus for...