Organic ROSE Bath & Body Collection, 100% Natural, Handcrafted, Ethically and sustainably sourced ingredients, made with love
Organic ROSE Bath & Body Collection, 100% Natural, Handcrafted, Ethically and sustainably sourced ingredients, made with love
Arrosa: Highly prized by many ancient cultures, it is even said that Cleopatra indulged in daily rose petal baths and beauty treatments; Rosa Damascena (Rose oil) boasts many amazing beauty and health benefits. Because of its high antioxidant content rose oil has natural anti-aging properties which may contribute to the overall appearance of fewer skin wrinkles. It may also help to soothe inflammation in the skin, having a clarifying effect and being naturally astringent, may also act as a natural skin toner. In aromatherapy, rose is used to help relieve stress, mental clutter, anxiety, grief, and depression. It is also said to have a positive effect on liver function and digestion. Arrosa Coconut Silk Luxuriant Body Care Collection Includes: 1 Bath Salt 8oz Bottle (2-3 Uses) 1 Body Polish 2 fl oz 1 Luxuriant Body Oil 1 fl oz Bottle 1 Body Butter Bar 1oz Everything you need for your very own Arrosa Beautification Ritual: A Beauty regimen befitting Royalty Begin with the Bath Salt – A unique synergistic blend which features organic rose oil and also includes authentic Dead Sea Salt, prized for its unique trace mineral profile including Magnesium, Bromide, Iodine, Sulfur, Potassium, Calcium, Sodium, and Zinc; Epsom salt, high in magnesium which has been shown to promote the release of muscular tension and overall relaxation; Pu'her, an antioxidant-rich black tea that is aged five years and known for its anti-aging properties; Rosebud and lavender flower for added fragrance and to naturally purify and detox the skin. (Ingredients: Dead Sea Salt, Magnesium Sulfate U.S.P., *Rosebud, *Lavender Flower, *Pu'erh Tea Leaf, Jojoba Oil,*Rose flower Oil *Lavender flower Oil, Love.) Next, treat your skin to a lavish exfoliation with the Body Polish – A gently energizing scrub composed of Himalayan rock salt infused with luxuriant Rosa Damascena (rose oil) and coconut oil. This blend promotes circulation and removes toxins from blocked pores, leading to an overall improvement in skin texture and tone, giving a radiant glow. (Do not use on face). (Ingredients: Ethically Sourced Himalayan Salt, *Coconut Oil, *Argan Seed Oil, *Rose Flower Oil, Love.) Follow up with a self-nurturing massage with the Luxuriant Body Oil - It's lightweight, quickly absorbed and deeply moisturizing. Pure rose oil is a natural skin toner, and gentle astringent, yet also anti-inflammatory which can help to reduce redness or irritation, improve skin tone and texture and diminish the appearance of blemishes, scars and dark spots. Safe for use on acne, rosacea, eczema and other minor skin irritations. May absolutely be used on face. (Avoid contact with eyes.) (Ingredients: *Coconut Medium-Chain Triglycerides, *Argan Seed Oil, *Rose Flower Oil, *Jojoba Seed Oil, *Geranium Flower and Leaf Oil, Sandalwood Heartwood Oil, Love.) Finally, finish off with the Body Butter Bar - All of the amazing beauty benefits of Rose oil with the addition of natural beeswax for added protection, healing and sealing in a convenient solid state moisturizer that warms to your touch. Gently pamper more weathered skin areas such as elbows, knees, wrists, and hands. (Ingredients: *Fair-Trade Certified Coconut Kernel Oil, Golden Beeswax, *Shea Seed Butter, *Coconut Medium-Chain Triglycerides, *Rose Flower Oil, *Lavender Flower Oil, Love.) Emerge feeling (and smelling) like a Queen… … or a Rose… or Both! *Certified Organic Ingredients. We use only all-natural, food-grade ingredients. Soy, Palm, and GMO-free. No synthetic chemicals, dyes or fragrances; just as Mother Nature intended. These statements have not been evaluated by the FDA or any other governmental authority and are not intended to diagnose, treat, cure or prevent any disease or health condition. None of our products are intended to diagnose, treat, cure or prevent any disease or health condition.
Shipping Policy
Orders will be shipped to the address provided on your account unless you make other arrangements with us. All items ship via USPS Priority rate for a flat rate of $8.00.

Returns & Exchanges 
Due to the current state of things we are unable to accept returns. If you are not completely satisfied with your purchase please contact us within 7 days of delivery and we will do everything within our power to resolve any issues. 
If your item gets lost or damaged during shipping please let us know as soon as possible and we will send a replacement.

Privacy Policy
Your privacy is very important to us. We will never sell your information.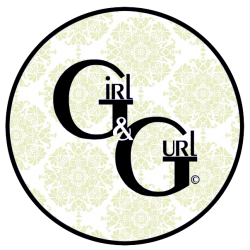 We are a sister-owned and operated business, based in the foothills of the Sangre de Cristo mountains in Santa Fe, New Mexico. Our primary mission is to offer a selection of non-toxic, ethically, and sustainably handcrafted bath, body care, and home ...