Special Price
US$14.99
Regular Price
US$24.00
Our body butter is organic, natural, and decadent. Beautiful is a whipped shea and mango butter that's infused with floral, citrus, jasmine, and warm woodsy notes. You will be thrilled how well it penetrates and absorbs easily into the skin without leaving a greasy residue. Benefits: Excellent for dry skin Provides softness and manageability Promotes hair growth Great for twist-outs and more Great for all hair types Calms inflammation Reducing redness Glowing healthy skin Dry skin and feet Directions: Apply one small scoop to freshly cleansed hair and skin, giving a little extra love to dry spots like your legs, knees, elbows, and feet. Ingredients: Shea butter, Mango Butter, Kakum Butter, Carrot Seed Oil, Black Seed Oil, Grape Seed Oil Tocopherol, Basil Extract, Aloe Extract, Acai Extract, Arrow Root Powder, and Blend of essential oils of fragrance.
Shipping Policy: Ships in 3-5 Days after payment has been processed.



Shipping Options: USPS



Returns & Exchanges : None



Cancellation: 24 hours



Privacy Policy: We do not sell or share your information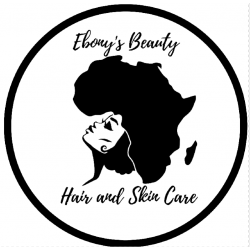 Ebony Robert
1800 Northeast Evangeline Thruway, Lafayette, LA, 70501, US
[email protected]
We are a handcrafted brand that enjoys bringing you and your family quality products. Our products are multicultural and extremely diverse, specifically designed for consumers seeking a natural, toxin-free product. Our products are made daily in smal...