This product is aligned with 9 values
Oh pretty bee balm, also known as wild bergamot! A treat for bees with its strong scent and spicy taste. Scientific name: Monarda fistulosa Who knew - it is part of the mint family. And what a family to be in! So, as with most mints, bee balm may aid in supporting the digestive system, be antibacterial and help in treating infections. It may also aid in treating mouth and throat infections and fights fungal infections too. A number of Native American groups used it both as a spice and as a medicine. Bee balm is unique in that it will range in taste according to its environment. In the Southwest it is used in pasta, salsa, pizza, etc. because of its oregano like flavor. Which is why in some areas it is called Mountain Oregano. Bee Balm may also be useful for nausea, delayed menstruation, general stomach upset, insufficient circulation, headache, depression, anxiety and as a relaxant diaphoretic. While this may seem a rather random list of uses, there is an underlying pattern in its behavior. As with many diaphoretics, the plant moves from the inside out, increasing peripheral circulation, enhancing immunity at the body's surface and invigorating any cold, under-stimulated tissues. Fresh and dried leaves from the bee balm make a tasty tea, by itself or added in with other herbs. This comes in a 1 oz amber bottle. DOSAGE: about 5 drops under the tongue 2-3 times a day. This bee balm was foraged by me in central MN. I use the folk method for making all my tinctures, which uses no measurements except sizing things up with your eyes. So I put the plant material in a jar and then fill with alcohol.
Shipping Policy
Orders ship in 3-5 days.


Shipping Options
USPS


Returns & Exchanges
All shipping charges for returns are paid for by the buyer.


Cancellation



Privacy Policy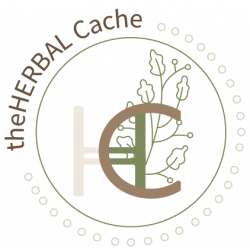 Pamela Broekemeier
8007 Everest Lane North, Maple Grove, MN, 55311, US
[email protected]
AboutMy love for nature and plants brought me to where I am today.  I strive to learn about the qualities of plants around me and how they can make our lives better.  Plants have so much herbal medicine and I want to share that with all.Mission Sta...