Beeswax Coexist in Peace Pillar
Beeswax Coexist in Peace Pillar
The Beeswax Coexist in Peace Pillar is another Sunbeam Candles original! More poignant than ever in these times, our Coexist in Peace Pillar celebrates diversity and evokes the spirit of unity. Carved in-house, this beautiful and intricate design features the symbols of eight of the world's major religions carved into the side of the candle overlaid onto a peace sign. The word "Coexist" is carved along the bottom of the candle. The different symbols glow beautifully as the candle burns down. Our Beeswax Coexist in Peace Pillar is crafted with 100% pure beeswax and a cotton wick. Burn time: 60 hours Size: 2.75"x4.75" Care instructions: - Always trim wick to ¼" before lighting. - Always burn on a level surface and NEVER leave unattended.
Shipping Policy
We ship within 3 business days
$9 flat rate shipping
Return Policy
We want you to be 100% satisfied with your Sunbeam Candles experience. Please contact us within seven days of receiving your order with any questions or concerns. Return authorization is required for all returns.
All orders include a complementary Sunbeam matchbook!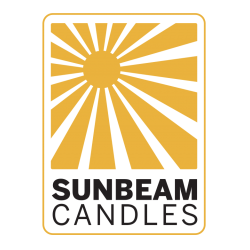 AboutSince 2004, our mission has been to create a beautifully handcrafted product with the least cost to mother earth. To this day, through the growth of our business - and family - our mission remains the same. Thank you for your support and care in...