Beeswax Leather Conditioner & Shoe Polish - 2oz
Beeswax Leather Conditioner & Shoe Polish - 2oz
This product is aligned with 4 values
Keep your leather goods looking amazing! Our beeswax leather conditioner and shoe polish is made with all-natural beeswax for surface protection, plus sweet almond oil and shea butter to restore moisture to dried-out leather, and refractionated coconut oil to refresh shine. Free from harsh chemicals and petroleum products. Use it on leather shoes, leather bags, leather wallets, and other leather products (not for use on suede). Comes in a 2oz tin with a cover. Because this conditioner uses natural beeswax, it has a slight yellowish tint to it but it is safe to use on almost any color of leather. We recommend you test a small section before using it on the entire leather product. All of our products support our Vermont apiary where we raise bees that are good for the world and good for us! We try to use our own beeswax whenever possible, but we occasionally substitute with high quality beeswax purchased from other producers when supplies run low.
Shipping Policy

We ship all of our items for FREE! We just feel that this is easier for our customers and helps avoid complicated shipping questions and calculations.

Shipping Options

All products are shipping using USPS first class mail. If you are in a rush, please contact us to ask about paying for priority shipping.


Returns & Exchanges

We do not accept returns or exchanges. The only exception is if we send you the wrong product! We'll replace it free of charge :)


Cancellation

We ship our items quickly, so cancellations have to be done immediately. Once your order is shipped, we can no longer cancel.


Privacy Policy

We respect your privacy. We do not use your contact information for any spam, junk mail, etc. Nor do we ever share your contact information. We occasionally share reviews that make us happy on our social media, but we always remove any identifying information.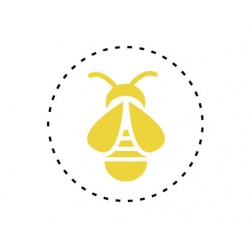 Our product line began when we started experimenting with beeswax from our own beehives on our homestead here in Vermont. We quickkly learned that beeswax was a powerful tool for conditioning wood, leather, and cast iron. We formulated our products w...