BeNat. Artisanal, all-natural SHAMPOO BAR. Rosemary.
BeNat. Artisanal, all-natural SHAMPOO BAR. Rosemary.
Our all-natural ingredients nourish your hair from roots to the tips. Our amazing bars last up to 50+ washes. ZERO WASTE! Eco-friendly. Sulfate-Free. Silicone-Free. Paraben-Free. Cruelty-Free. HIGH QUALITY. Synthetic-Free (color, fragrance, additives). NO GMO´s. NO HARMFUL INGREDIENTS. NO FOAM BOOSTERS. ALCOHOL & PETROLEUM FREE. NO DETERGENTS. Our successful rosemary formula makes it suitable for all hair types, especially effective for oily hair, we use rosemary essential oil for their well-known properties WITHOUT the overpowering scent. No-fragrance. Just clean & nourish hair and scalp. Lather bar in hands or directly on your head and use like most shampoos. This amazing bar lasts up to 8 weeks of daily use. Small size, 2.6 oz 2.2"(L) x 2.2"(W) x 2.1"(H) Parabens-free. Phthalate-free. Synthetic fragrance-free. Silicone-free. Sulfate-free. List of ingredients: Sodium cocoy Isethionate, shea butter, clay, honey, spine extract, horsetail extract, aloe vera, ground coffee, cinnamon, nettle, calendula, rosemary essential oils, vit.B, and mica. SHAMPOO BARS ARE PACKAGE FREE! Bye-bye bottles and unnecessary packaging & welcome free of plastic!.
Shipping Policy



Shipping Options



Returns & Exchanges



Cancellation



Privacy Policy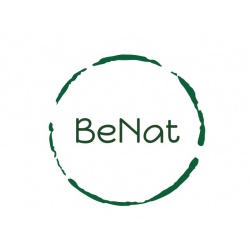 AboutMission StatementWhat We Believe InOur Location...