BeNat. Zero-Waste Bathroom Essential Accessories. 9-PCS.
BeNat. Zero-Waste Bathroom Essential Accessories. 9-PCS.
A must-have zero-waste, eco-friendly bamboo made bathroom essentials. Stylish, nice-looking, and effective accessories for earth-lovers!. 9-pcs bundle, great value, save 25% over regular, individual prices. Great accessories, great deal! Enhance your zero-waste lifestyle today!. - Natural boar bristle wooden Bath & Body Brushback Brush with a long handle. Our natural boar bristle wooden bath and body brush serves a double purpose as both brush and massage brush with a long handle that facilitates its use. - Bamboo Comb for men and women. For all hair types. Handcrafted. Made of natural bamboo. Soft on hair, prevent bruising or scraping your scalp, detangles knots, and prevents the formation of static electricity - Natural Loofah Bath Brush with Long Wood Handle. Exfoliator. Spa Massager. An awesome option for skin exfoliation, gently remove your dead skin cells, and provide muscle relaxation to enhance your shower routine. - Natural Bamboo Tray (2 pcs). Soap Dish. Keeps your soap, shampoo bars dry and well-ventilated. Keeps your shampoo bar drying and clean and well-ventilated saving your products from rotting gushy and messy. - Bamboo Toothbrush (2 pcs). Environment-friendly Wood Toothbrush Bamboo/nylon Fiber. Comfortable & Soft. This superfine brush can go deep into the gaps between the teeth to clean more effectively. - Bamboo toothbrush HOLDER (2 pcs). Environment-friendly high-quality natural bamboo toothbrush holder.
Shipping Policy



Shipping Options



Returns & Exchanges



Cancellation



Privacy Policy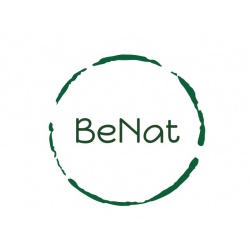 AboutMission StatementWhat We Believe InOur Location...