REISHI (30-60 Servings) – Nourish your way to stress relief.* Unwind, chill, and find your zen with Reishi.* • Spagyric dual-extract blend of 3 types of Reishi mushroom fruiting bodies: Ganoderma lucidum, Ganoderma applanatum & Ganoderma oregonense • Full-spectrum adaptogen that promotes healthy stress response and supportive of natural defense* • Nourishes the lung, prostate, breast, heart, liver, and digestive system* INGREDIENTS - Spagyric Dual-Extract REISHI Blend of Ganoderma lucidum, Ganoderma applanatum, and Ganoderma oregonense mushroom fruiting body and purified mineral salts. Other Ingredients: Distilled Water Organic Cane Spirits 30-40%. HOW TO USE - SHAKE WELL – Variation of color is normal. Some settling may occur. Shaking invigorates the spagyric extract to ensure proper suspension of the naturally occurring purified mineral salts and bioactive compounds. Adults add one serving (1mL) to water, juice, coffee, tea, or directly on the tongue as a dietary supplement. General Considerations. Keep out of reach of children. Do not use if seal is broken. If you are nursing, pregnant, taking medication, or have a medical condition, consult your physician before consuming this product. SOURCING - We only use ethically and sustainably wild-harvested or cultivated mushroom fruiting bodies from family farms in North America for our liquid extracts. The majority of our 100% mushroom fruiting bodies are sourced from the Pacific Northwest, USA. *Statements made on this website have not been evaluated by the U.S. Food and Drug Administration. These products are not intended to diagnose, treat, cure, or prevent any disease. Information provided by this website or this company is not a substitute for individual medical advice.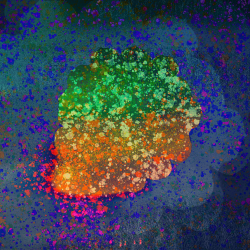 Travis Gerhart
1416 NW 46th St, Ste 105 #111, Seattle, WA, 98107, US
[email protected]
OUR VISION We want to support and motivate you to do better, feel better, and live better. We set out to create premium products to help you Thrive & Besupervital®. We are adventurers at heart on an endeavor to get the most out of this expe...