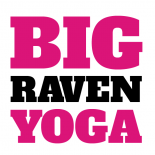 Big Raven Yoga
bigravenyoga.com Calm not quiet. Yoga mats for the bold. Eco-Friendly, Non-Toxic, Sustainable, Made from Recycled Materials

Add Review
Big Raven Yoga
Calm. Not Quiet. Yoga Mats for the Bold.

Big Raven was born out of frustration. Frustration at a sea of generic yoga mats. Frustration at cheap goods that fall apart in weeks or months. Frustration at flimsy mats that hurt our joints, towels that bunch around our feet, slippery surfaces that cause dangerous and embarrassing falls. It didn't seem right that we simply had to accept this. There had to be a better option.

We started bigravenyoga.com to offer an alternative — ridiculously high-quality mats at honest prices that could handle years of daily use and abuse and still look like new.